Samantha Howell
Associate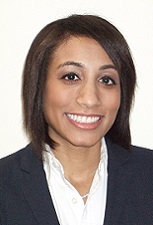 Ms. Howell is an Associate at CoView, where she is responsible for supporting a variety of M&A, capital raising, and corporate finance assignments.
Aside from a strong analytical background, Samantha has operational experience in a number of sectors including educational technology, commercial banking, logistics and supply chain management. In 2009, she began her career at CORE K-12 Education, formerly the K-12 division of the Princeton Review. She joined JP Morgan Chase in 2011 as a member of the Global Security team. In 2012, she accepted a position as a financial controller at McMaster-Carr, an industrial supply company specializing in next day delivery of maintenance and repair materials. Throughout her budding career, Ms. Howell has found interest in understanding the workings of different businesses.
Samantha received her undergraduate degree in Communication from Wake Forest University and a Master of Science in Applied Statistics with distinction from Fordham's Gabelli School of Business.