James Glanzer
Managing Director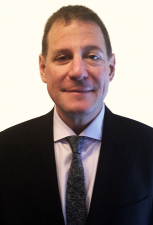 Mr. Glanzer has had three decades of capital markets experience, including positions as an investment banker, hedge fund manager, private placements advisor, and institutional relationship manager. He began his career at Merrill Lynch in 1985, where he executed large leveraged buyouts and high yield bond transactions. In 1990, amid the collapse of the junk bond market, he founded and managed an NASD registered brokerage firm, which focused on high yield and distressed securities, then sold the firm.

Mr. Glanzer was a senior executive at multiple investment banking firms, including BNP Paribas, RBC Capital Markets, and KeyBanc Capital Markets, where he handled institutional relationships for corporate bond issuance, leveraged loan transactions and private placements, and arranged secondary transactions in distressed and emerging markets fixed income instruments, commercial mortgage backed securities, and other complex securities. Since 2009, he has also managed investments for Bruder Capital, LLC, a family office which focuses on event-driven situations and yield using fundamental research analysis and statistics.

Jim holds an MBA from Columbia University and a BA from Stanford University.