John Carton
Managing Director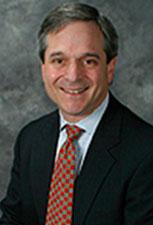 Mr. Carton is a senior executive with more than 30 years' experience in corporate alliances, M&A, cross-border transactions, equity and debt placements, alternative channels of financing, buyouts, recapitalizations, turnaround strategies, business valuation, expert financial opinions and testimony, and other strategic and financial solutions.
He has served as an executive of a publicly-traded company and as trusted investment banking advisor to owners and management of middle-market companies – striving to understand the unique values and know-how of each business, offering creative solutions, and providing advice that often transcends a single deal.
Mr. Carton has substantial experience in media, communications, healthcare, consumer packaging, transportation/logistics, food products, building materials, business services and manufacturing.
Previously, as founder and President of Carton Group LLC, he advised corporations, executives and entrepreneurs on strategic transactions and complex corporate finance issues. Earlier, he was Managing Director of Burnham Securities Inc., President of Patricof Securities Corp., Managing Director of Patricof & Co. Capital Corp. (later a division of The Bank of New York) and Vice President of J. Henry Schroder Corp where he created and delivered client solutions and specialized advice for significant capital events. Mr. Carton has been engaged on more than 100 transactions with an aggregate deal value exceeding $6 billion. He began his career in operating management roles at Columbia Pictures Industries, Inc. where he was responsible for treasury management, planning and budgeting, creation of alternative financing channels, and acquisitions/divestitures.
He has been selected for numerous board seats with corporations and not-for-profit organizations and published and taught in the areas of mergers & acquisitions, buyouts, strategic alliances and cross-border transactions. Mr. Carton holds an MBA from New York University and a bachelor's degree from Brown University. He has been chairman of the Board of Trustees of Hoff Barthelson Music School and President of Congregation Emanu-El of Westchester.
You may contact Mr. Carton at jcarton@coviewcap.com