Jeffrey Beaver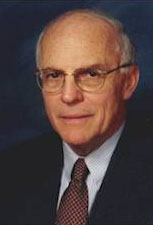 Mr. Beaver has over thirty years of diverse financial and management experience in both investment banking and corporate environments. His financial, analytic, negotiating and general management skills enable him to assist clients in a full range of assignments.
Mr. Beaver spent his early career with the U.S. Investment Management and Merger and Acquisition divisions of the U.K.-based merchant bank, Schroders plc, where he rose to the position of Managing Director. Following the 1986 acquisition of Schroders' U.S. banking activities by the Industrial Bank of Japan, he assumed the position of Senior Vice President and Group Head of IBJ Schroder's Corporate Finance Division. Under Mr. Beaver's leadership over the ensuing years, the Corporate Finance Division completed a score of transactions for domestic and multinational clients in industrial sectors ranging from healthcare and technology to basic materials.
In 1994, Mr. Beaver was appointed CEO of Cambridge Biotech Corporation, a Massachusetts biotechnology company that was experiencing financial difficulties. As CEO, and then executive Chairman, he presided over a Chapter 11 filing, cost reductions, asset sales, a recapitalization and other aspects of the bankruptcy process. The Company's reorganization was completed in October, 1996, at which time Mr. Beaver joined CoView.
Mr. Beaver holds a BA degree from Princeton University and an MBA from New York University. He is a Chartered Financial Analyst.
You may contact Mr. Beaver at jbeaver@coviewcap.com