Stephen H. Blose, V.M.D, Ph.D.
Consulting Managing Director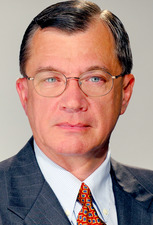 Dr. Blose brings to CoView more than 30 years of experience in the international biotechnology, health science and finance sectors building successful life science, diagnostic, medical device, pharmaceutical and manufacturing businesses. Previously he was the founder of the Mill Valley Summit Group LLC, providing transaction and investment advisory services to firms such as 5AM Ventures, Nanostart Investments AG, Alan Patricof Associates, Advent, Rothchild, and Battelle Ventures. He is a former managing partner in The Channel Group, a healthcare transaction advisory group. Dr. Blose served as general manager of a life science division at Bio-Rad Laboratories Inc. Prior to that he was the CEO of Protein Databases, Inc., developing significant relationships with Millipore Corporation, GE Healthcare, and Toyobo Co., Ltd. He is regarded as one of the founders of the proteomics industry. Prior to that he was a Senior Scientist in the laboratory of Nobel Laureate James D. Watson at Cold Spring Harbor Laboratory, conducting cancer research.
Dr. Blose is the former Board Chairman and Audit Committee member of BioMicro Systems, Inc. (sold to Hoffman La-Roche Diagnostics); former Board Director and Board Secretary of Sentrx Animal Care, Inc.; is the Chief Business Officer of Lumiphore, Inc. and its Board Secretary; and a Founding Director of the New York Biotechnology Association. Dr. Blose did his doctoral training in medicine (V.M.D.) and molecular cell pathobiology (Ph.D.) at the University of Pennsylvania. He is based in the San Francisco Bay area.
You may contact Dr. Blose at sblose@coviewcap.com