Samuel Yellin
Principal and Managing Director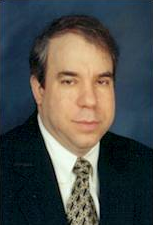 Mr. Yellin has some thirty years of industry and investment banking experience. Mr. Yellin's clients include well known U.S., European and Asian corporations.
Mr. Yellin began his career with Texaco in 1979 and in 1986, he accepted a position in corporate finance with the investment banking firm of J. Henry Schroder, a subsidiary of U.K.-based Schroders, plc. At Schroders and its successor organization, IBJ Schroder, Mr. Yellin was involved in traditional corporate finance, valuations, fairness options, venture capital and cross-border mergers and acquisitions in transactions valued between $5 million and $1 billion.
Mr. Yellin was instrumental in establishing CoView Capital in 1993 to address the needs of middle-market and closely-held companies for sophisticated financial advice in mergers and acquisitions, private placements and venture capital. Mr. Yellin's wide experience in working with a large cross section of the investment community, both in the U.S. and abroad, has proven to be an important asset in accessing various pools of investment capital for our clients.
Mr. Yellin received his undergraduate degree in geophysics and math from The University of Chicago and an M.S. degree from the University of Wisconsin. He holds an MBA in Finance and Accounting from Columbia University.
You may contact Mr. Yellin at syellin@coviewcap.com